All certified products are marked with the Testfakta Bio-based symbol, and the proportion of bio-based content in every product is also stated. Consumers can thus easily compare different products.
Certified products are provided with unique ID numbers linked to the results from their certification.
New labelling from 1 May 2021
From 1 May 2021, all certified products will be marked with a new symbol. This symbol means that products for the European market have also been certified in accordance with European recommendations and guidelines (EN 16395: 2017).
The label provides information on the calculation method used, the company ID (searchable on the Testfakta Bio-based website, for more details) and the proportion of bio-based content in the product or packaging.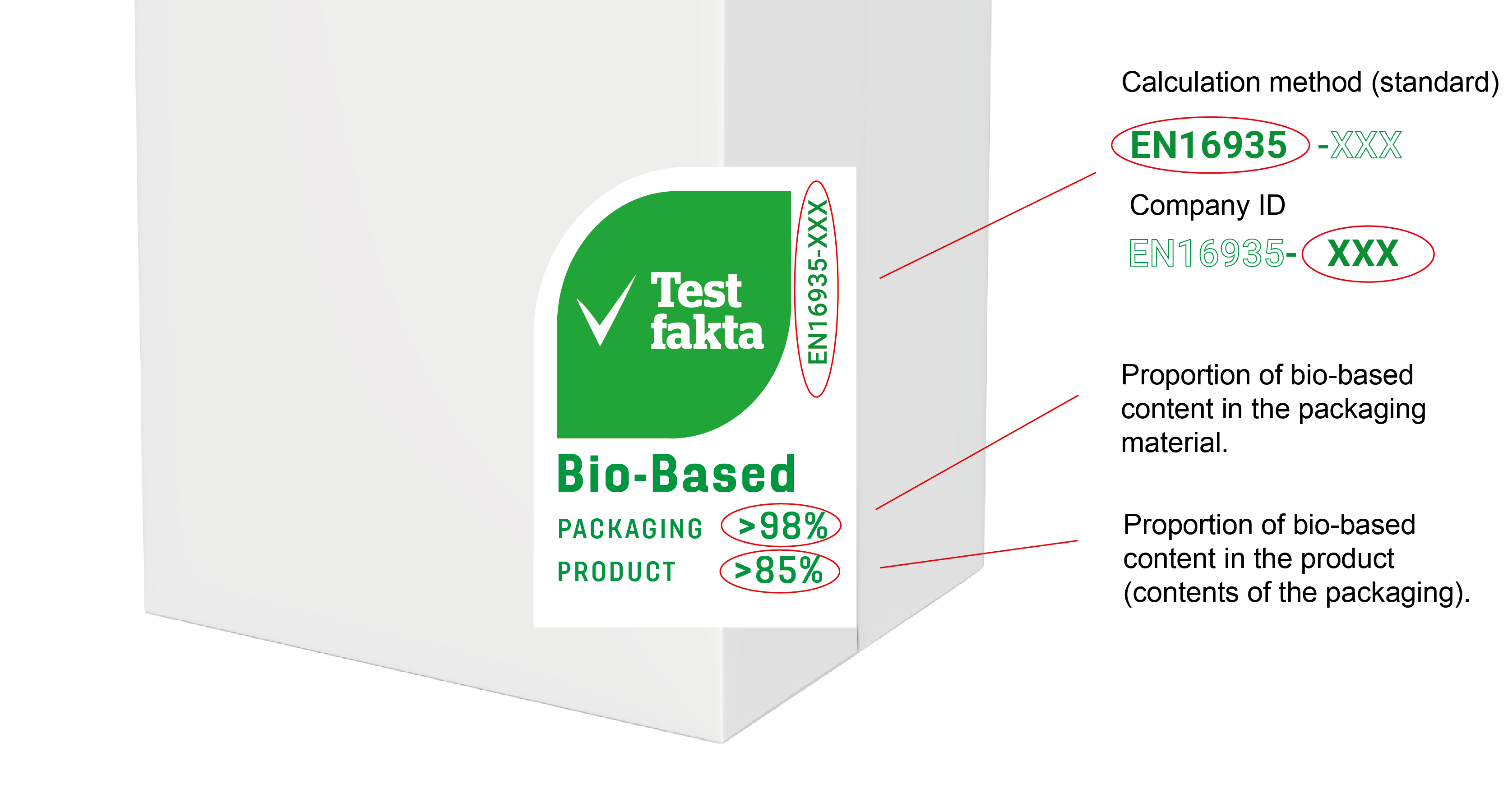 Previous labelling
The previous label, which was based on results according to ASTM D6866, has been superseded by a new one from 1 May 2021. Products certified according to the previous criteria will retain their old label for the remainder of the certification period.